Stacked Walls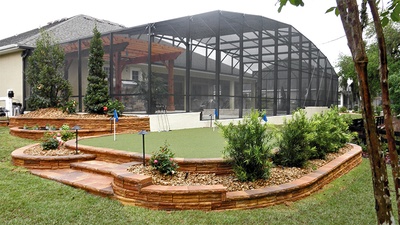 Stacked walls and block retaining walls are an incredible addition to any residential or commercial landscape project. Made of precast concrete, stacked walls have textured faces that make them look a lot more like stone than concrete. The stacked walls are durable and can quickly be cut into smaller pieces to offset courses as your wall takes shape.
The broad range of colors and patterns available makes customized designs possible for any landscape. Mansfield Landscaping will work with you to plan the perfect match for your project, whether it is a retaining wall for your front landscape or a back patio garden!
To see more of our stacked walls previously built by Mansfield Landscaping, please visit our Photo Gallery.