Sodding and Resodding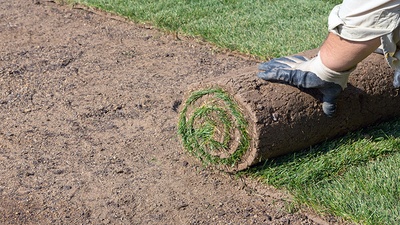 A beautifully landscaped yard is so more than just trees, flowers and shrubs. It is the artwork that complements your home and potentially raises the value of your property while also making you the envy of the block. Think of your lawn as an artist's canvas on which the masterpiece will be created, and let us do the painting!
Mansfield Landscaping takes care of the removal of undesirable sod and installation of new sod of the highest quality. We handle many types of sod grass, such as:
Our rates are very competitive so please give us a call for your free quote.